You will be arrested
Wednesday 6 April 2022
We will always pursue action against anyone who shines a laser at a police aircraft.
With the specialist camera and mapping systems on board all NPAS aircraft, it is highly likely that suspects are immediately identified and arrested.
As was the case of Sergejs Puzanovskis, 49yrs, of Northampton, who, on Thursday 31 March 2022, at Northampton Magistrates Court, was sentenced for recklessly or negligently acting in manner likely to endanger an aircraft or person in an aircraft.
Puzanoskis shone a laser at the crew of a police helicopter from NPAS Husbands Bosworth whilst it was in flight over Northampton having earlier supported officers from Northamptonshire Police in their search for a high-risk missing person.
Having pleaded not guilty, he was found guilty at an earlier hearing and subsequently sentenced to six months imprisonment (suspended for 18 months), 10 days rehabilitation activity, 250 hours unpaid work, £768 costs and forfeiture and destruction of laser pens.
In an unconnected laser incident, at 2147hrs on Thursday 31 March, a helicopter crew from the NPAS St Athan base were repeatedly targeted with a laser whilst deployed to Llandaff, Cardiff, to assist South Wales Police in the search for a stolen vehicle.
Again, the crew was able to pinpoint the location that the laser was coming from, enabling officers from South Wales Police to arrest a suspect.
Also in March, a 52-year-old man from Oxted appeared in court charged with shining a laser beam towards an aircraft & possession of an air weapon.
He was released on conditional bail to attend a further hearing in April.
Head of NPAS Flight Operations Captain Paul Watts said: "Laser attacks are a serious concern.
"The impact on a pilot is, at the very least, distracting, but can be serious enough to cause temporary 'flash' blindness and, in some cases, lasting eye damage. This could be hazardous.
"Those who carry out this dangerous action should expect to be arrested. We will always pursue prosecution with the full support of our police colleagues."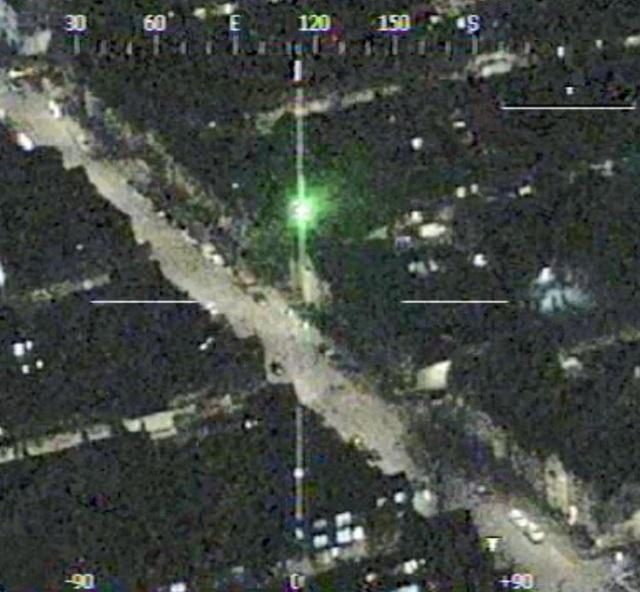 More like this on our website