The value of air support in saving lives
Friday 15 October 2021
The value of police air support in locating, and often saving the lives of, missing people is seen every day across England and Wales.
In the first six months of this financial year (1 April to 30 September), our helicopter and aeroplane crews directly found 273 high-risk missing people – that's at least one life potentially saved every day.
The highly-trained skills of Tactical Flight Officers and police pilots, with their specialist equipment such detailed mapping systems and thermal imaging, combined with the ability to cover large areas of often inaccessible land, means the helicopters and aeroplanes are a vital resource when it comes to searching for, and finding, missing people.
In one of the latest incidents on Thursday 14 October, a 66-year-old woman who had been missing for two days was found alive by a police helicopter crew, lying in a field near Bury St Edmunds.
Fearing for the woman's health, the crew from NPAS's North Weald base landed near her and administered first aid whilst directing officers and an ambulance crew to her location.
In another incident this month, on Tuesday 5 October, two walkers stuck in boggy ground, in fading light, and with an intermittent mobile phone signal, were thankful for the proactive intervention of an NPAS Exeter crew.
The exhausted man and woman in their 70s had found themselves two hours walk from the nearest road in Dartmoor. Familiar with the area, and with the aid of their topographical and satellite mapping systems, the police helicopter crew was able to locate the couple and take them to safety.
NPAS Regional Operations Manager Russ Woolford said: "The value of air support in the search for missing people is unquestionable. Not only are our crews able to reach areas very quickly but their training and the equipment they have available to them allows them to carry out wide-scale searches and cover a lot of ground, both day and night, in urban and rural locations.
"The combination of air support and ground patrols, supported by other emergency services and voluntary organisations, is critical in saving and protecting people's lives every day".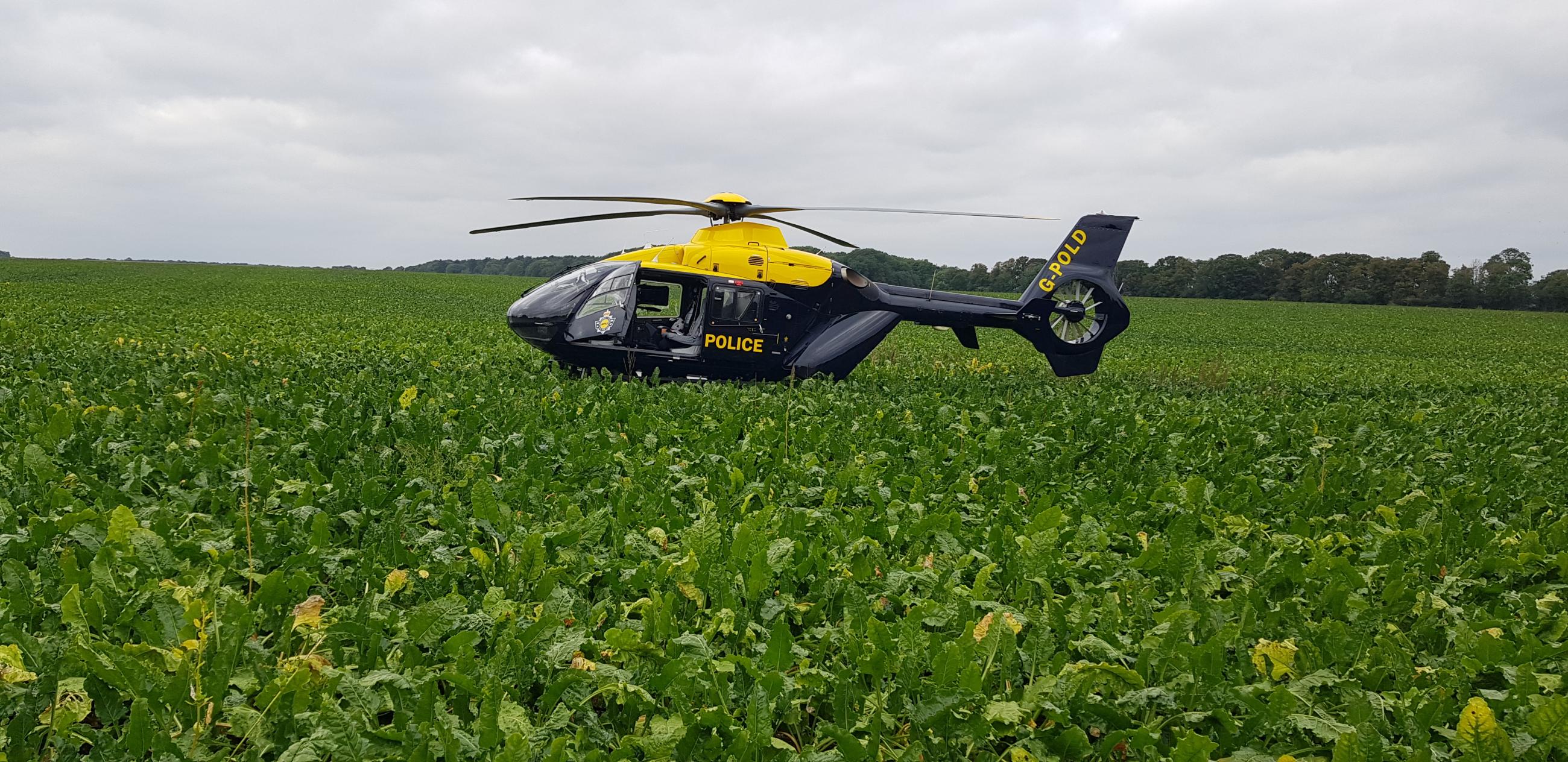 More like this on our website