Charity UK cycle ride smashes £2k target
Friday 8 October 2021
Police helicopter crew-member Mike Dutton and his retired Merseyside Police colleague Dave Coughlin have raised over £2,700 for cancer charities by cycling 1,000 miles from Lands End to John O'Groats.
The pedalling PC's completed the ride in nine, "never-ending", days – and say they would do it all again.
Inspired by close family members and friends who have been supported through cancer, the pair wanted to give something back to MacMillan Cancer Support and Cancer Research UK.
"The whole challenge was genuinely one of the best experiences of my life and raising a substantial amount for charities which are very close to my family and I made it all the more special," said Mike, who is a serving Tactical Flight Officer with the National Police Air Service (NPAS).
"A highlight was stopping to take a photograph of the scenery in Scotland and noticing that the donations had surpassed our target of £2,000."
The pair managed to avoid any major mishaps, apart from one tumble, and only had to endure a couple of days of the wet Cumbrian weather.
"Coming down the road leading to the John O'Groats sign was the most amazing feeling," added Mike, who has thanks for all the good wishes and helping hands they received, including from their support team, Mike's wife Hannah and another former colleague Liam Phillips.
"The generosity shown by so many people and businesses was truly inspirational.
"Retired officers allowed us to stay in their homes overnight, Scout associations gave us use of their huts, local shops donated food and energy drinks to keep us fuelled and hydrated along the way, Arnold Clark car and van rental gave us use of a VW Transporter van and random people approached us along the way to donate money."
NPAS's Temporary Chief Operating Officer Chief Supt Vicki White applauded the team.
"Mike and the whole team are to be congratulated on their achievement," she said.
"Most importantly they should be immensely proud of themselves, as we are of them, for raising so much money for two very important charities."
To congratulate the team with a donation, visit Mike and Dave - LEJOG 2021 fundraising on JustGiving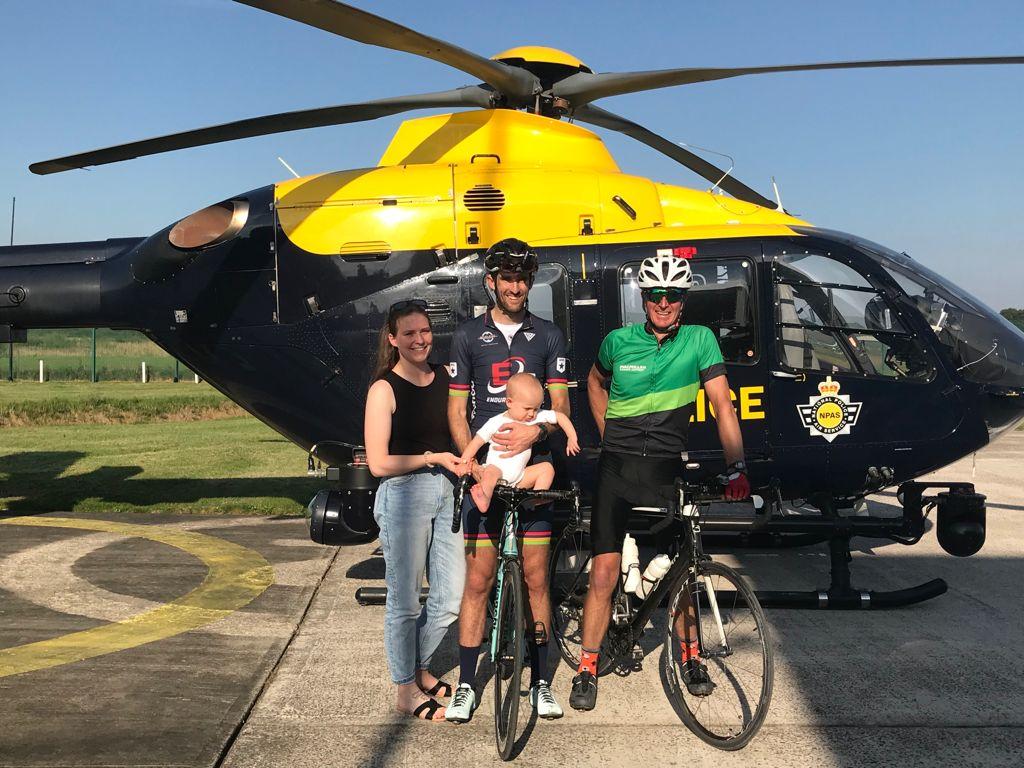 More like this on our website